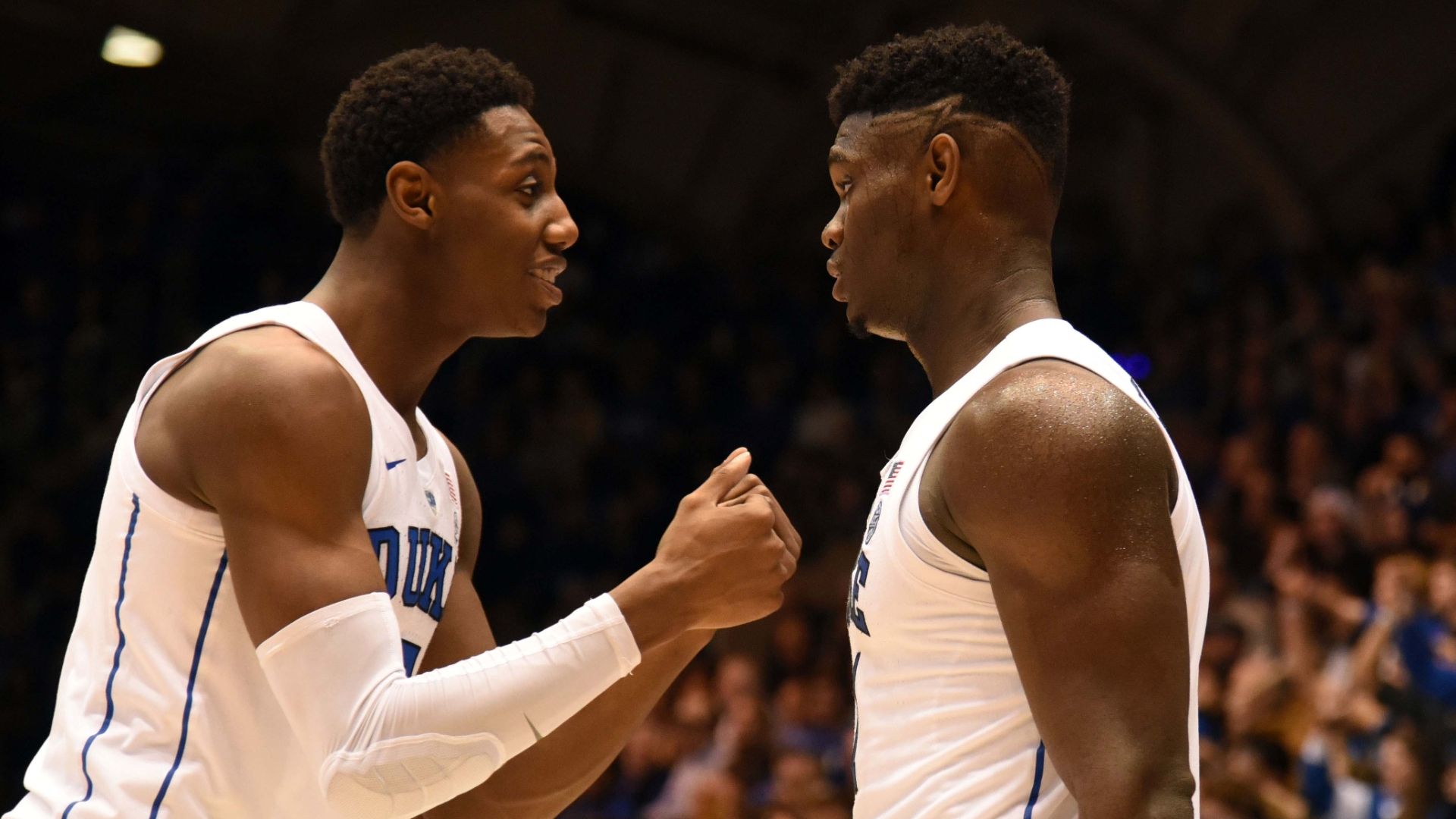 Duke rode its hot second half to rout Yale, 91-58, as Yale just couldn't handle Duke's defense and coughed up the ball too much. It was close for a good long while, as both offenses couldn't seem to click, but Duke got rolling in the second and it was over. RJ Barrett finished with 30, while he and Zion combined for 50 points. Yale turned the ball over 23 times, making 24 points for Duke on the other end. Yale played hard the whole time, though; they're a tough team and deserve credit. 
The defense suffocated a Yale offense that is generally pretty good, which is a good sign for a team that is very young. The offense was forced to start further and further back in the backcourt, opening up opportunities for Duke's backcourt to deny passes and rack up deflections, as Cam Reddish and Tre Jones combined for seven steals on the night. Every starter had one or more steals. Jack White also had an excellent defensive game, with 3 steals and 2 blocks. White helped to hold the Elis' best player, Miye Oni, to twelve points (down from a season average of 18). The offense struggled in the first half but as mentioned before, it was over the minute that we got it together on that end of the court.
Duke will now take a break for final exams (and some snow!), taking on another Ivy League foe in Princeton in a little less than two weeks. Guess who also has exams? Me! I'll be studying so Krazies' Korner may be a little bit behind in case of some big news. Thank you for your understanding. Bleed blue.